Banks play a key role in the economic growth of every country and are part of development process both in developed and developing nations.
Website incomefile.com has published the latest list of top 10 richest banks in the world and the ranking of safest and best banks in the globe based on ratings, assets and customers review.
According to the site, Industrial and Commercial Bank of China has the most assets.
Here, let's have a look at the top 10 richest banks in the world.
No 10 Agricultural Bank of China
The predecessor of Agricultural Bank of China is Agricultural Cooperative Bank established in 1951. The State-owned bank, China's largest rural lender by assets, said net profit rose 14.5 percent in 2013. The bank reported profit of 166.21 billion yuan ($27.02 billion) for the 12 months to Dec 31, from 145.13 billion yuan in 2012.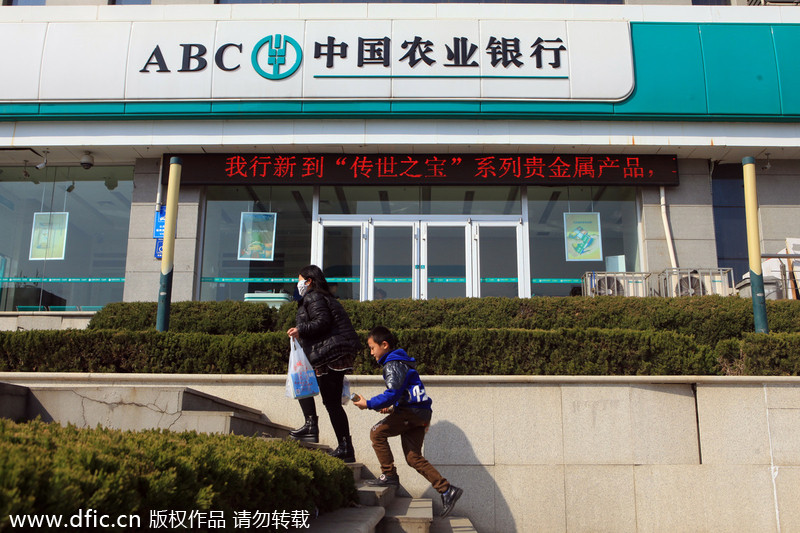 People walk past a branch of Agricultural Bank of China in Rizhao city, East China's Shandong province, March 16, 2014. [Photo/dfic.cn]