Australia has awarded a contract to Fugro Survey Pty Ltd to conduct underwater search for Malaysia Airlines flight MH370 with two ships equipped with side scan sonar and echo sounders.
The hunt for missing Malaysia Airlines Flight MH370 will shift further south in the Indian Ocean, ushering in yet another new phase of the long, costly and so far fruitless search.
---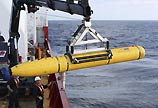 A new phase of searching a missing Malaysia plane would focus on a far larger area of the Indian Ocean floor, which could take about six to eight months.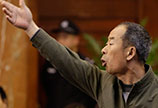 Members of a Malaysian support team - who arrived in Beijing the day the jet went missing to help relatives of passengers - have opened up about how they were gradually accepted.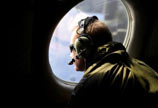 A day after expressing optimism about the missing jet hunt, Australia's PM warns that the massive search would likely continue "for a long time."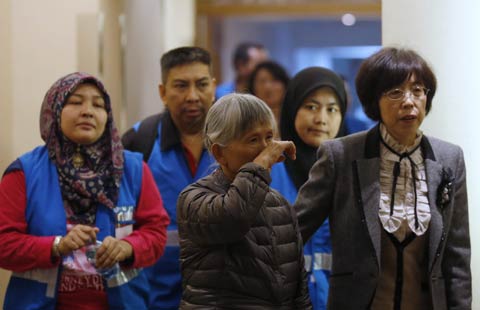 The committee representing relatives of the passengers aboard Malaysia Airlines Flight MH370 filed a petition letter on Thursday asking for help from the Chinese special envoy sent to Malaysia to discuss the disaster.
 Air crashes involving Chinese planes since 1982 

 Time
Airline Company 
  Airplane Type
 Location 
Victims  
2010 Aug 24 
Henan Airlines 
ERJ-190 
Yichun city, Heilongjiang province 
44 dead, 52 injured 
2004 Nov 21 
China Eastern Airlines 
CRJ-200 
Baotou, Inner Mongolia autonomous region 
53 dead 
2002 May 7 
China Northern Airlines 
MD82 
Dalian, Liaoning province 
112 dead 
2002 April 15 
Air China 
 B767-2J6ER
Busan, South Korea 
 128 dead
2000 June 22 
Wuhan Air 
Y7-100C 
Wuhan, Hubei province 
51 dead 
1999 Feb 24 
China Southwest Airlines 
TU154M 
Rui'an, Zhejiang province 
61 dead 
1997 May 8 
China Southern Airlines 
B737 
Shenzhen, Guangdong province 
 35 dead
1994 June 6 
 China Northwest Airlines
TU154 
Xi'an, Shaanxi province 
160 dead 
1993 Oct 26 
China Eastern Airlines  
MD82 
Fuzhou, Fujian province 
2 dead 
 1993 July 23
China Northwest Airlines 
Bae146 
Yinchuan, Ningxia Hui autonomous region 
55 dead 
1992 Nov 24 
China Southern Airlines  
B737 
Yangshuo, Guangxi Zhuang autonomous region 
 139 dead
1992 July 31 
Aircraft Owner's and Pilot's Association, China 
YK42 
Nanjing, Jiangsu province 
 106 dead
 1990 Oct 2
Xiamen Air 
B737 
Guangzhou, Guangdong province 
128 dead 
1989 Aug 15 
China Eastern Airlines 
AN24 
Shanghai 
34 dead 
1988 Oct 7 
Shanxi Airlines 
IL14 
Linfen, Shanxi province 
44 dead 
 1988 Aug 31
China Civil Aviation 
Trident 2E 
Hong Kong 
7 dead 
1988 Jan 18 
China Southwest Airlines 
IL18 
 Chongqing
108 dead 
1985 Jan 18 
China Civil Aviation  
AN24 
Jinan, Shandong province 
38 dead 
1983 Sept 14 
China Civil Aviation   
Trident 2E 
Guilin, Guangxi Zhuang autonomous region  
11 dead 
 1982 Dec 24
China Civil Aviation    
IL18 
Guangzhou, Guangdong province 
25 dead 
1982 April 26 
China Civil Aviation     
Trident 2E  
Yangshuo, Guangxi Zhuang autonomous region  
112 dead