The Ejin Banner, in North China's Inner Mongolia autonomous region, is at its most beautiful from the end of September to mid-October, when the golden Euphrates poplars and magnificent desert scenery turn Ejin into a fascinating destination for photographers and travelers.
Hohhot railway bureau plans to open a special train, called"Star of Grasslands", from Sept 28 to Oct 16, in order to take the tourists throughout the country who come to Ejin to admire the scenery of poplar forests and deserts. With the theme of Euphrates poplars, at least one special train will start for Ejin every day during this period.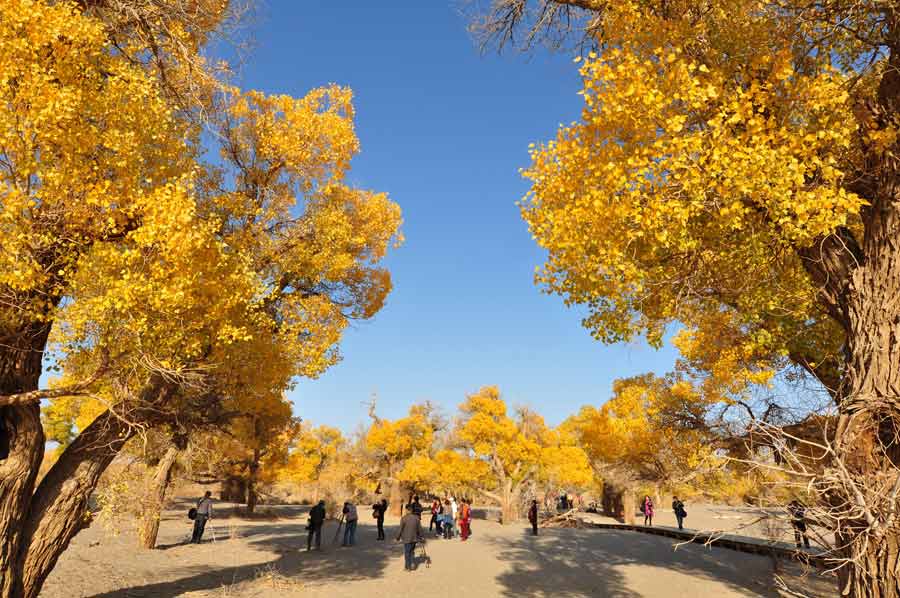 Photo taken on Oct 10, 2013 shows the golden Euphrates poplars in Ejin Banner.[Photo/Xinhua]
A tourism reception that incorporates food, accommodation, transportation, traveling and recreation will be developed around this special train. A total of 10,000 passengers are estimated to take this train to enjoy Ejin's beautiful scenery.
This tourism train has a variety of tour packages in order to meet the needs of different tourists. It is scheduled to work at night and stop for sightseeing during the day, which is not only time-saving but also allows the tourists enough time for resting in the train's comfortable environment.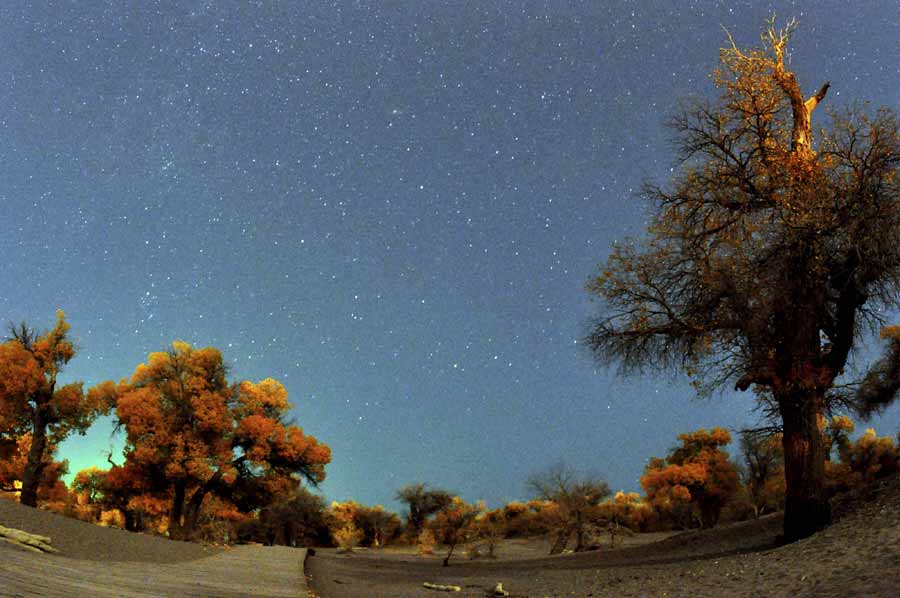 Photo taken on Oct 10, 2013 shows the Ejin Banner's Euphrates poplars under the night sky.[Photo/Xinhua]
For those who prefer to make a self-drive tour in Ejin, mixed trains can transport their vehicles to Ejin together with them.
The special train will include stops at Dongfeng Aerospace City, one of China's space vehicle launch bases; and the Heicheng Ruin, a historical relic of the Western Xia Dynasty (1038-1227AD) along the ancient Silk Road.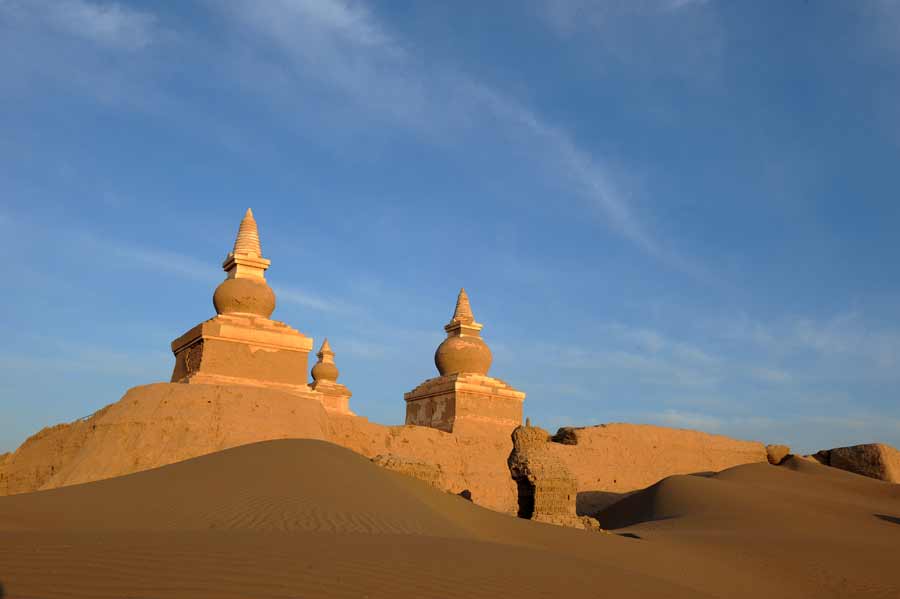 Photo taken on April 22, 2014 shows the Heicheng Ruins in Ejin Banner, Inner Mongolia.[Photo/Xinhua]
The Ejin Banner is located in the far west of Inner Mongolia. It is well-known for its wide cover of Euphrates poplars, which take up about 390,000 mu in a relatively concentrated area. However, the spectacular golden poplar view lasts only about 20 days around the National Day holiday.
Edited by Brian Salter
Do not miss: