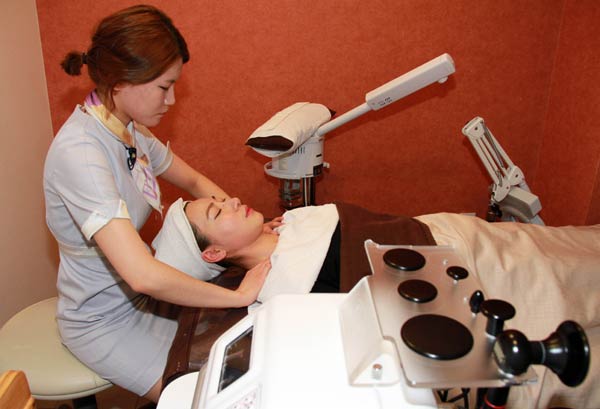 A patient about to undergo plastic surgery in Seoul, South Korea. [Photo/Xinhua]
Eleven illegal brokers in South Korea's plastic surgery industry have been detained and more than 150 others have been banned from leaving the country on suspicion of engaging in unlawful practices, South Korean newspaper Chosun Ilbo reported on Tuesday.
The 11 brokers are mainly Chinese and South Korean-Chinese. They posted advertisements on the Internet claiming to help find best plastic surgery clinics in South Korea.
According to the police, the brokers are unregistered and they charged exorbitant fees and introduced the patients to unqualified doctors.
One of the suspects introduced 53 Chinese clients to plastic surgery hospitals in Gangnam district and Seodaemun district of Seoul from January 2013 to April 2015, earning 1.47 million yuan ($237,000) as commission. Investigation shows that some clinics paid the accused more than 90 percent of the surgery cost.
The profits made by the rest ranged from 392,000 yuan to 560,000 yuan.
Some charged extremely high commission from the patients. A Chinese woman paid 1.12 million yuan for a breast augmentation surgery whereas the original cost was 36,400 yuan.