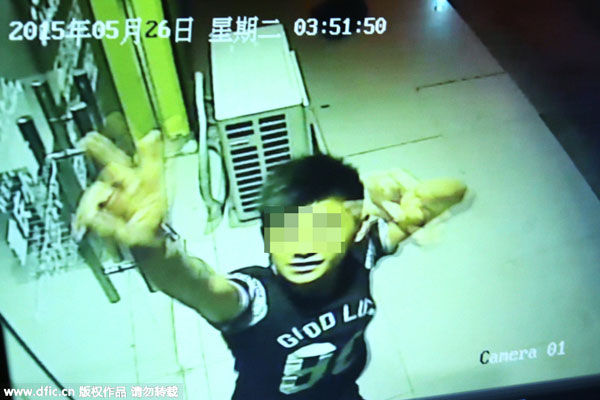 A thief shows a victory gesture to the surveillance camera. [Photo/IC]
Thieves dance in front of surveillance camera
Surveillance footage from a shop in Yangzhou city, Jiangsu province shows exuberant thieves dancing in front of instead of hiding from surveillance cameras.
In the video, a thief danced for a bit in front of the surveillance camera before he and his companion burst into the shop at about three am on Tuesday, May 26. Then the other thief kicked the door open and stole a laptop, some change and the cash box.
The police are investigating the case.
Ever dream of digging for buried treasure? One man actually dug a huge hole in his living room in search of some, in our next story.