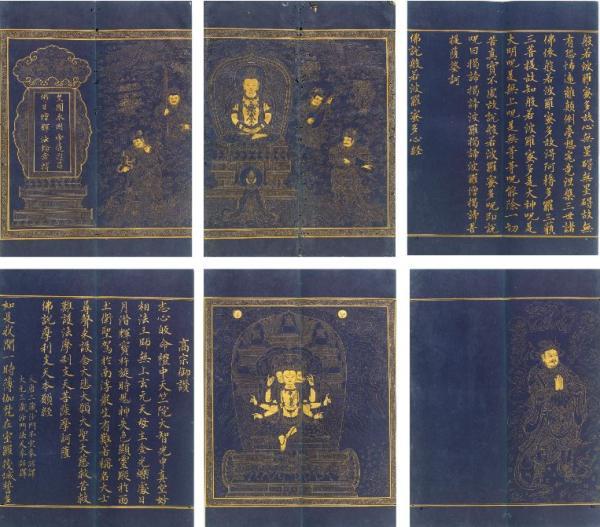 [Photo provided to chinadaily.com.cn]
Ming Dynasty Buddhist Sutras
This collection of Buddhist Sutras is believed to be an authentic work of Ming navigator Zheng He and the only one in existence. It was dated to the 12th year of the Yongle reign, or 1414. The scriptures were written in gold on blue paper, taking 39 leaves to form an album.
It was a lot of Sotheby's sale during this year's Asia Week New York from March 13-21. Although it was signed "Zheng He", the auction house put it under an anonymous label with estimated prices between $ 100,000 - 150,000.
It ignited a bidding war among 31 bidders, then narrowed down to four Asians and Americans. Liu finally won the 31-minute competition by paying $ 14.026 million.