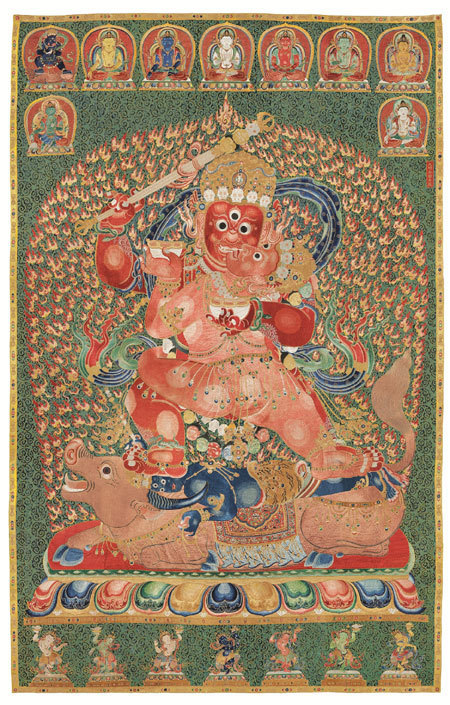 The Imperial Embroidered Silk Thangka of Yongle Period [Photo provided to chinadaily.com.cn]
The Imperial Embroidered Silk Thangka of Yongle Period
The sizable panel, measuring 3.3 plus 2.1 meters, stands as a testimony to the Ming Dynasty's exquisite embroidery techniques and textile art. The gold threads were woven with colored silk threads.
It portrays the wrathful image of Raktayamari in the center, in brilliant red tones. It bears an imperial Yongle presence mark. It fetched HK$348 million ($45.14 million) at a Sotheby's sale in November.
Liu said in a public speech later that it is his first thangka. "I've been purchasing art for 20 years, and none of them enthralls me (as much as the Yongle thangka). I felt that I was so small standing before it (at the sale's preview)."