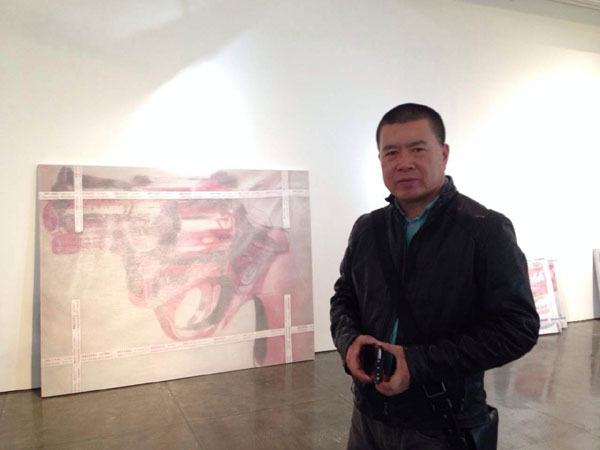 Artist Shen Shaomin [Photo provided to chinadaily.com.cn]
At his solo exhibition in New York, Chinese conceptual artist Shen Shaomin displays 30 oil paintings, in which he challenges the so-called artistic originality and the traditional way to appreciate art.
The exhibition's title, Handle with Care, refers to how Shen executed his works and the way he showcases them. He recreated Andy Warhol's Pop Art signature pieces such as Campbell's Soup and Marilyn Monroe. He wrapped the paintings with a layer of semi-transparent plastic sheet and tapes with company trademarks on.
Warhol's approach has long been the center of debate, and by reproducing Warhol's works, Shen dug further to discuss the originality of art.
The paintings are placed on the floor and lean against the wall, which represents the transition period of a painting before being hanged on the wall. Shen reverses the way of a viewer to look at an artwork, by which he criticizes the rigid mechanism of art institutions.
The exhibition runs until May 2 at the Klein Sun Gallery.