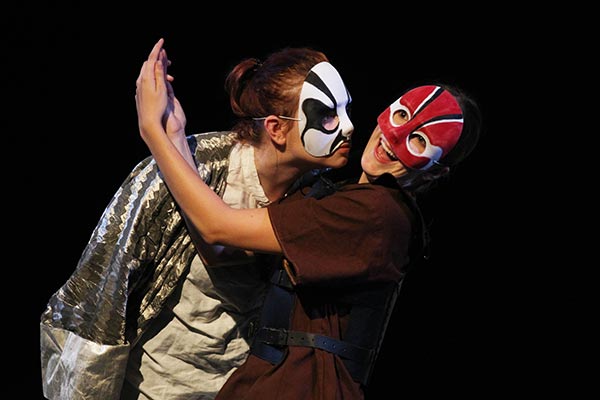 The play A Midsummer Night's Dreaming Under the Southern Bough features young students from China and the United Kingdom, most of whom are not theater majors. [Photo by Zhu Xingxin/China Daily]
A stage production combines the masterpieces of Shakespeare and ancient Chinese playwright Tang Xianzu. Chen Nan reports.
When Li Ruru first read William Shakespeare's Hamlet, she didn't really like it - she was then 11 years old, and the complicated relationships and dramatic tragedy were too much for her to comprehend.
But 50 years later, the 64-year-old teaches comparative and intercultural theater studies, including researching the works of Shakespeare, all thanks to her family.
Her mother, Li Yuru (1923-2008), was a famous Peking Opera actress and her stepfather, Cao Yu (1910-94), a renowned Chinese playwright.