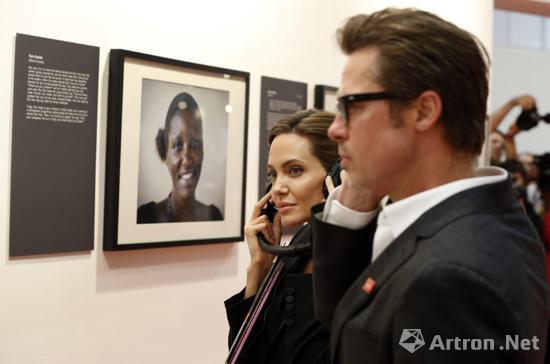 Angelina Jolie and Brad Pitt at an art exhibition. [Photo/artron.net]
After filing for divorce earlier this week, Angelina Jolie and Brad Pitt are not only fighting for the custody of their six children, but for a lot more.
At the top of the list, apart from the children obviously, are the artworks estimated to be worth $25 million.
According to the list of top 10 Hollywood art collectors released by Wealth-X in 2015, Pitt occupied the seventh spot. Both Pitt and Jolie never stopped collecting art pieces during the years they were together. Let's take a look at the art pieces they have co-collected.