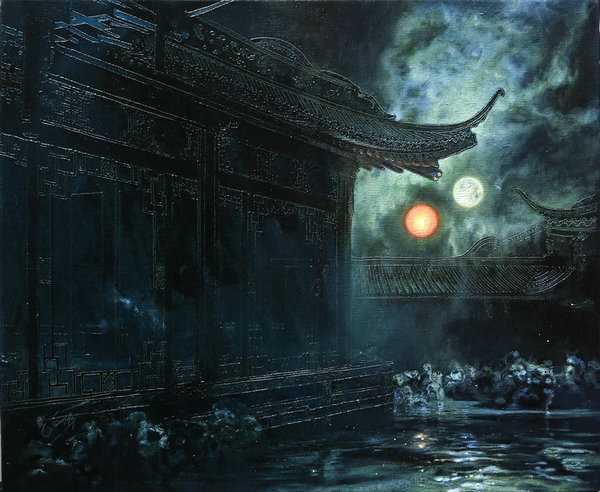 Two Moons. [Photo/Chinaculture.org]
About 200 pieces of artwork by painters from 60 countries related to the Belt and Road Initiative were shown in Beijing from September 10 to 20.
"Most of the showpieces are sketches, and some of them portrait the painters' imagination based on the sketches," said Xia Chao, vice-president of the China Federation of Literary and Art Circles.
Countries on the Silk Road are muses for many painters, which gave them inspiration.