The 71-aged Therese Zaremba-Martin from Belgium says her being younger than her age is because of her fondness for painting Chinese mountains and rivers and it has also helped her recover from treatment for cancer.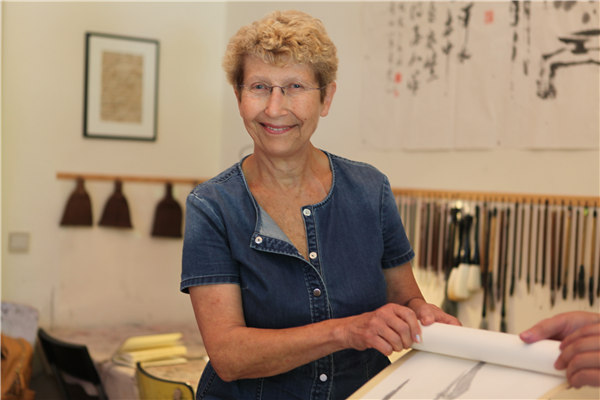 71-aged Therese Zaremba-Martin from Belgium
"Painting has given me energy and force, especially when I was very ill last year," she said from a studio in Brussels where she is learning painting techniques from her Chinese master.
She and Zhang Wenhai roll out a copy she made of the classic masterpiece Dwelling in Fuchun Mountain, the original of which was created by Huang Gongwang six centuries ago.
Her version took three years to complete, which is roughly the same length of time that Huang spent on the original, which he painted in old age between 1347 and 1350.
Huang's painting, considered to be among the 10 best examples of ancient Chinese art, captures the magnificent early autumn view of the banks of Zhejiang province's Fuchun River.