Coal is not king in environmentally vigilant California.
Governor Jerry Brown on Aug 26 signed into law SB-1279, which blocks the use of state funds at coal-shipping terminals.
"In California, we're divesting from thermal coal in our state pensions, shifting to renewable energy and, last year, coal exports from California ports declined by more than one-third, from 4.65 million to 2.96 million tons," the governor said in a statement on the bill's signing. "That's a positive trend we need to build on."
State Senator Loni Hancock, a Democrat from Berkeley, introduced the bill in February in response to plans to ship coal from a terminal in Oakland. Other commodities to be shipped from the site include soda ash, potash, limestone and soybeans.
SB-1279 bars the state Transportation Commission from providing funds to new bulk-coal terminals. It will take effect in January, but does not apply to existing projects.
In the US, as in China, balancing energy needs with environmental concerns has economic consequences.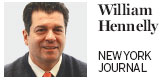 In June, the Oakland City Council voted to ban the shipping and handling of coal and coke in the city, casting doubt on the future and job-creation prospects of the harbor terminal where coal would be exported.
Most of that US coal is bound for Asia, particularly China, which gets 70 percent of its energy from coal. As demand for coal falls in the United States, Western states are looking to export to Asia.
Developer Phil Tagami, a friend and supporter of the governor, is building the $250 million export terminal and logistics center called the Oakland Bulk and Oversized Terminal on 130 acres of a former Army base at the Outer Harbor.
Oakland rejected the coal plan on June 27 after a report by its environmental consultant concluded that coal dust is carcinogenic.
"California has worked hard to be a coal-free state - but while the state is setting aggressive carbon-reduction targets, this terminal would have allowed the most carbon-polluting fuel to be brought to market, with devastating consequences," the Sierra Club said after the Oakland vote.
Last month, four Utah counties withdrew an application to spend $53 million of state money to ship coal to Oakland.
Terminal Logistics Solutions, which operates the terminal, had planned to export coal to Asia until the Oakland vote.
The company argued that concerns about coal dust escaping from the terminal or by trains transporting material there were misguided, because the products would be stored in covered domes and moved in covered conveyors, according to americanshipper.com.
Across the Pacific in China, the government is trying to balance its need for coal with pollution concerns and overcapacity, as the economy resets.
China's coal sector, along with industries such as steel, has overcapacity estimated at around 2 billion tons a year, as demand growth slows and the country promotes cleaner forms of energy.
China planned to close around 1,000 collieries this year alone, many of them in residential areas such as Helin, as it reduces coal's share of energy consumption to 62 percent by 2020, Reuters reported.
But China is still the world's largest consumer and producer of coal.
"Coal-burning was the most important contributor to ambient PM2.5 (particulate matter), causing an estimated 366,000 premature deaths in 2013," said Professor Wang Shuxiao of Tsinghua University, a lead investigator for an August study: Burden of Disease Attributable to Coal-Burning and Air Pollution Sources in China. "Industrial sources and household solid fuel combustion, from both coal and non-coal emissions, were the largest sectoral contributors to disease burden attributable to ambient PM2.5 in China, responsible for 250,000 and 177,000 premature deaths, respectively."
A 2012 report by the Carnegie Endowment offered some reasons as to why China is the world's largest importer of coal when it formerly was a major exporter.
"Several factors could be contributing to China's sudden entrance into coal import markets, including transportation bottlenecks, environmental and safety considerations, economic factors, and concerns about depleting coking coal reserves."
China did report a slight drop in its coal consumption in 2015.
In April, the government increased efforts to reduce oversupply and pollution in major cities by reducing the number of working days for coal miners from 330 days a year to 276.
The government also made trimming excess capacity a priority in 2015 at the Central Economic Work Conference and put it in the 13th Five-Year Plan.
China plans to cut steel and coal capacity by about 10 percent in the next few years, with funding for displaced workers.
Coal is also a political issue on the US East Coast. West Virginia, which has 140 coal companies, has suffered economically as the country shifts toward cleaner energy.
Contact the writer at williamhennelly@chinadailyusa.com