China vows steps after US launches probe into aluminum trade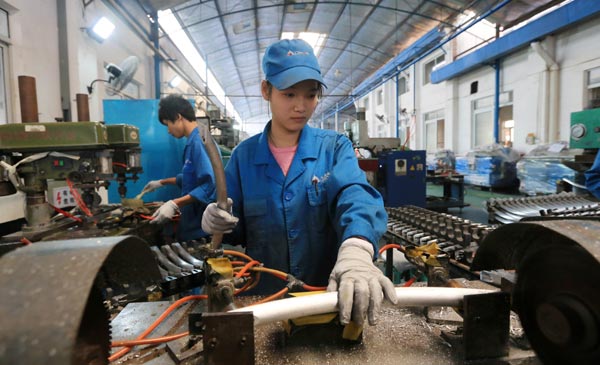 A worker at a production line of Nannan Aluminum Co Ltd in Nanning, capital of Guangxi Zhuang autonomous region. [Photo/China Daily]
China will take necessary measures to ensure Chinese aluminum companies' legal rights, the Ministry of Commerce said on Wednesday after the United States decided to launch for the first time in more than 20 years self-initiated, anti-dumping and countervailing duty cases against common alloy aluminum sheets from China.
The announcement came after the US Commerce Department launched the investigations on Tuesday covering more than $600 million worth of imports of common alloy aluminum sheet from China.
Wang Hejun, head of the trade remedy and investigation bureau at the Ministry of Commerce, said such anti-dumping duty investigation against the aluminum sheet China exports was the first time in 25 years that was self-initiated by the US Department of Commerce instead of the local industrial association.
"It is a rare case in the history of international trade and has sparked strong dissatisfaction in China," he said.
"The aluminum industries in the two countries are complementary to each other and the trade of such products are two-ways," Wang said. "Disturbing normal trade activities of aluminum will harm interests of both sides."

Editor's picks