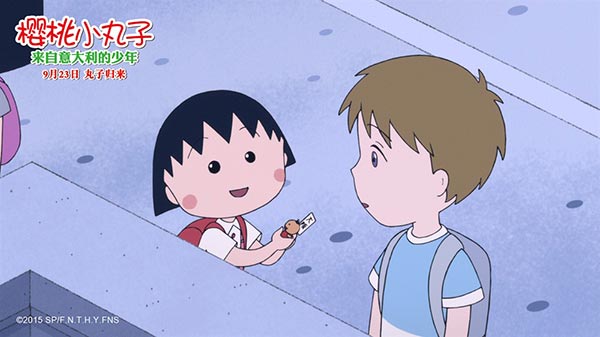 A scene from Chibi Maruko-chan – A Boy from Italy. [Photo/Mtime]
A popular, long-running cartoon series from Japan, Chibi Maruko-chan, is set to hit Chinese theaters this Friday in a movie adaptation.
Chibi Maruko-chan – A Boy from Italy is a story told from the perspective of a young girl from Japan nicknamed "Maruko-chan" making six new friends.
The diverse group, hailing from Italy, China, India, Brazil and the US, travel to Japan on home-stay trips with Maruko.
Chibi Maruko-chan is based on a namesake manga by Momoko Sakura, which have become wildly popular in Japan and other parts of Asia.
It began as a semi-autobiographical manga series by Sakura in Ribon, a manga magazine designed for young girls, back in 1986.
Those stories center around Maruko and her everyday adventures during the 1970s in Japan.
Momoko Sakura also penned the script for this new film, which has been produced to coincide with the 25th anniversary of the launch of the original TV series.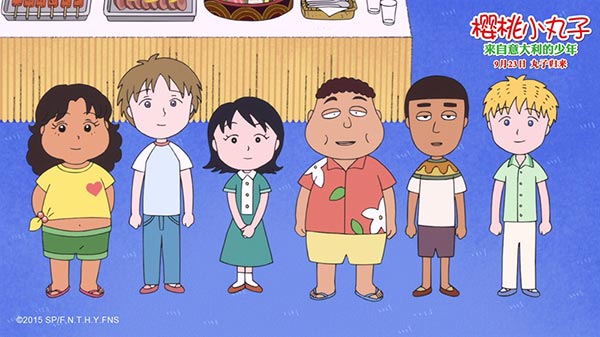 A scene from Chibi Maruko-chan – A Boy from Italy. [Photo/Mtime]
Related:
Ang Lee's 'Billy Lynn' to be shown in Beijing