International Children's Day is coming up on June 1. Here we have selected ten films from around the world that are most worthy for children to see.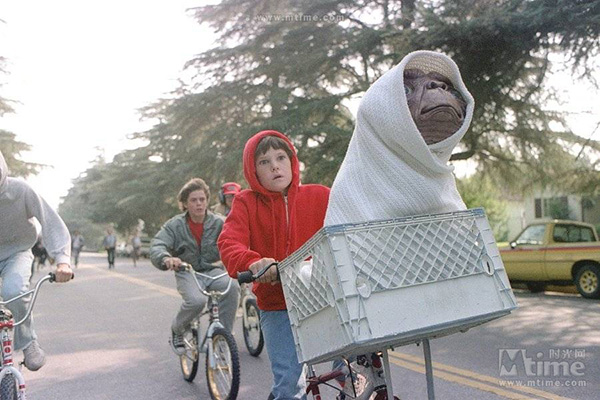 A scene from E.T. the Extra-Terrestrial. [Photo/Mtime]
E.T. the Extra-Terrestrial (1982)
Director: Steven Spielberg
Country: United States of America
Storyline:
A group of alien botanists is discovered and disturbed by a human task force while visiting the Earth at night. In a hasty take-off, one of the visitors from space is left behind and finds himself all alone on a very strange planet. Fortunately the extra-terrestrial soon finds a friend and companion, 10-year-old Elliot, a lonely boy himself, and slowly acquaints himself with Elliot's older brother Michael, his sister Gertie and how things are done on Earth. Meanwhile members of the task force work day and night to track down the whereabouts of the little alien. Elliot and E.T. develop a special connection, and the gang try their best to help E.T. go home.