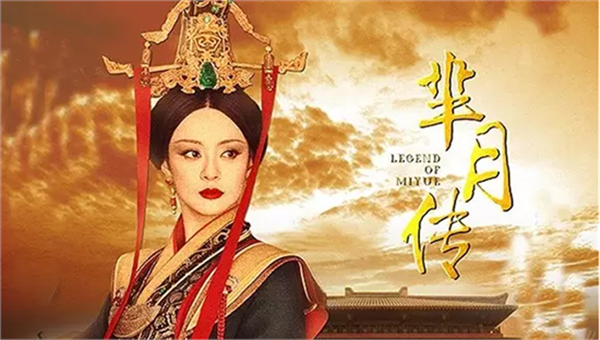 The Legend of Miyue is based on a popular online novel which tells the story of Mi Yue and her life entwined with politics, war, and romance. [File photo]
"I have to demonstrate to the actors and actresses how to kneel that I have frazzled three of my trousers," said Li Bin, etiquette director of the ongoing TV series The Legend of Miyue.
According to Li, the cast of The Legend of Miyue received special training on ancient Chinese etiquette before shooting. And for Li himself, he had been closely following the crew, being on site with the team full-time while filming.
His careful approach regarding Chinese etiquette and its delicate presentation has paid off, as the TV series hit a historical high 1.97 percent rating within ten hours in late November, breaking online viewing records.
"Compared with many other costume dramas, the etiquette and costume in this drama is more solemn and up to standard. My interest for history is greatly evoked by it," said Sina micro-blog user Jinyumantang_297.
While speaking to Beijing Times, Li said he put a lot of effort in filming the wedding scene between Mi Shu and Emperor Qin. "Dressing in an exquisite red wedding dress, eating a slice of meat from a porket, drinking water from the same calabash nuptial cup and eating rice from the same bowl with hands are all in line with what's written in history about national weddings of the Warring States Period (475-221 BC)," Li said.