Special menu offers a beery Merry Christmas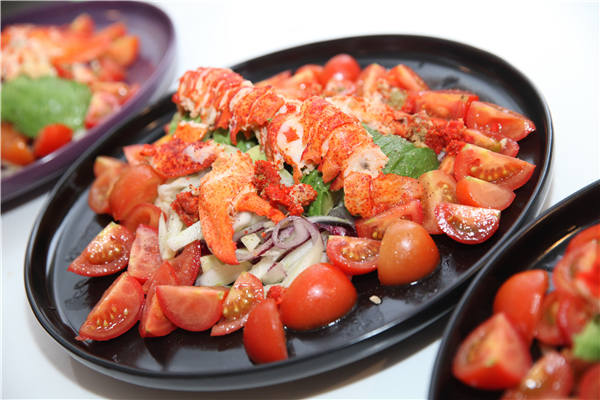 Craig Au Yeung Ying Chai from Hong Kong is in Beijing to design a set Christmas menu to match Stella Artois' beers. Photos provided to China Daily
As Christmas approaches, prominent food critic Craig Au Yeung Ying Chai has come up with an inspired way to celebrate.
The Hong Kong artist and critic with a passion for food, design, travel and writing, who boasts a large following both in China and abroad, was invited by Stella Artois to design a set Christmas menu to match with its beers.
"We are proud to be one of the oldest beers in the world and one that remains very popular," says Frank Wang, a marketing executive with Anheuser-Busch InBev, the parent company of Stella Artois, the prestigious upscale Belgian beermaker with a history dating back to 1366.
"China is a market of increasing importance for upmarket beers," he says, adding that the company wants to offer a taste of something special for the once-a-year festivities.
"Stella" means star, and the Belgians' first brew was crafted for the Christmas celebration, so tradition inspires the special holiday set menu, Wang adds.