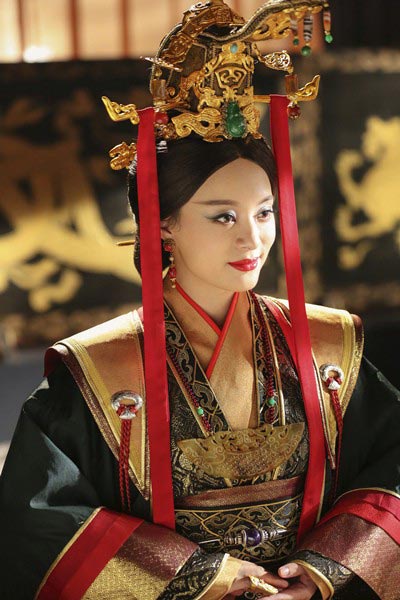 A still shot from The Legend of Miyue. [Photo/Mtime]
The first two episodes of a new TV drama attracted a record high 700 million hits on the web in just 24 hours.
The 81-episode historical epic The Legend of Miyue started airing on Beijing Television and Shanghai's Dragon TV on Tuesday. At the same time, it went live on Tencent Video and LeTV.
Tencent Video said the two episodes and related material, including previews and outtakes, had attracted 360 million hits by the end of day one.
LeTV, one of Tencent's biggest rivals, secured 340 million hits over the same period, but didn't disclose the makeup of the web traffic.
Repeated viewings by the same internet user are counted as extra hits or clicks.
The Legend of Miyue, based on a popular online novel, tells the story of Mi Yue and her life entwined with politics, war and romance. Mi Yue, a real historical figure who lived during the Warring States Period (475-221 BC), was the first empress dowager in China.
Miyue is another historical epic to star actress Sun Li after her hugely successful The Legend of Zhen Huan in 2011.