Eat beat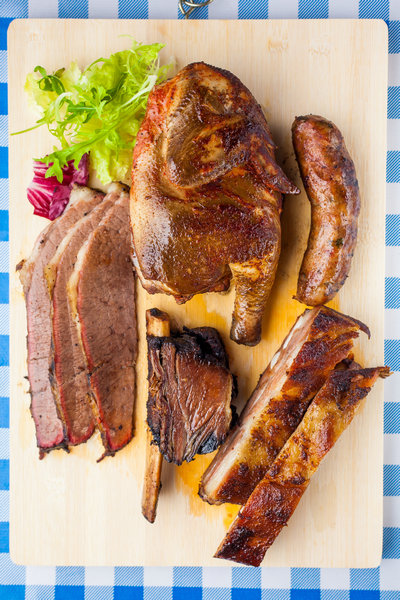 Beijing
Texas: Smokin' again
If you've been mourning the untimely closure of Tim's Texas Bar-B-Q in the Silk Market #2 building, take heart. Owner Tim Hilbert has reopened not one but two venues serving up smoky brisket, ribs and other grilled specialties as well as American classics and Tex-Mex dishes. Willie Nelson, Patsy Cline and George Strait are all back, too, singing their hearts out in the background.
111, Building 11, Central Park, Chaoyang district; 010-6591-9161. B109 Block F, Wangjing International Commercial Center, Chaoyang district; 010-6470-0501.
GERMANY
500 years of beer
Germany's ancient purity law, which dictates beer-making only with barley, hops, yeast and water, celebrated five centuries of tradition around the globe this month. The law, or Reinheitsgebot, was introduced in 1516 by Duke Wilhelm IV of Bavaria, and while the strict recipe has produced classic brews for generations, tastes are changing-even in Berlin, where craft brewers have noticed that today's beer-making awards are going everywhere but Germany. Robin Weber, CEO of Berliner Berg, says he and his colleagues used to work overseas and were impressed by the variety of flavors available in places like the United States and Australia. Weber told US-based National Public Radio that Germany's brewing standards wouldn't stop his team from adding other ingredients in the future, such as orange peel or coriander. "The problem is not the small breweries experimenting with fruits or whatever," he asserts. "The real problems lie in mass production and in an agriculture that is not focused on healthy crops."
HONG KONG
Chateau Palmer wine dinner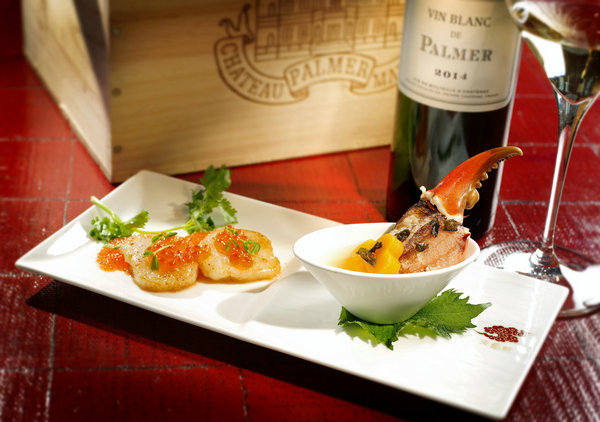 Tin Lung Heen head chef Paul Lau and wine sommelier Benson Yan are presenting a six-course dinner menu featuring the finest selection of wines from Chateau Palmer, one of the oldest wineries in Bordeaux, established in 1748. Wine produced in this 55-hectare vinery was classified as one of the 14 Troisiemes Crus (Third Growths) in the Bordeaux Wine Official Classification of 1855. Through July 31, guests at the two-Michelin-starred restaurant can enjoy a carefully crafted menu paired with 1995 and 2011 Chateau Palmer, two remarkable vintages from the legendary winery. The two wines are served with roasted crispy French duck with honey and vintage tangerine peel. The pairing dinner is HK$2,888 ($372) per person and a five-course lunch menu is HK$1,888 per person. All prices are subject to a 10 percent service charge.
Tin Lung Heen at The Ritz-Carlton, Hong Kong, International Commerce Centre, 1 Austin Road West, Kowloon district; 852-2263-2270.