Spicing things up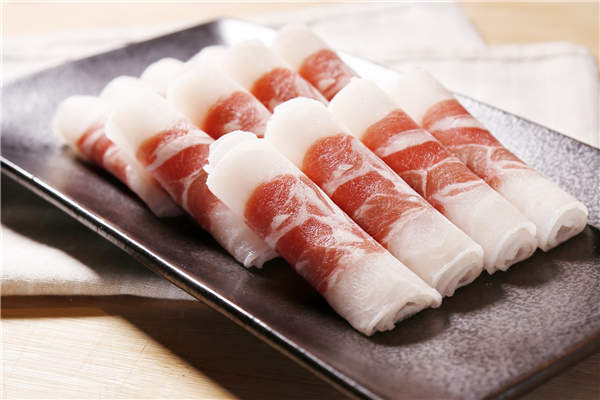 Hotpot restaurant chain Haidilaou has announced new menu offerings that aim to achieve a balance between taste and nutrition. Photos provided to China Daily
Even the most popular restaurants feel pressure to refresh their menus. Haidilao will offer new dishes, and plans to update its offerings often, Liu Zhihua finds at a tasting.
China's largest hotpot restaurant chain recently announced it would update its main menu every three months starting from June, reflecting the fact that diners now have a much shorter attention span about new dishes, even though they are devoted to classics.
Haidilaou Hotpot - whose restaurants are hits for their service and delicious Sichuan-style hotpots - organized a grand tasting event for hundreds of loyal customers earlier this month. Guests were invited to sample and rate 20 new dishes and two new soups. It was the first time that Haidilao has held such a customer tasting party since it opened its first branch in Mianyang, in Sichuan province, in 1994.
Among the offerings at the tasting event are cow marrow, boar belly, boar leg, peanut sprout, asparagus and venison that are unusual in a hotpot restaurant.
Vegetarian options include some of my favorites on the new menu - surprises such as black corn, arrowhead tubers, and so-called "purple cabbage" (a hybrid of Chinese cabbage and red kraut), and vegetarian "baodu", or beef triple, a classic meat dish in Sichuan-style hotpot, this version made from beans.
There are also innovative desserts, including mushroom-shaped steamed buns, walnut-shaped steamed buns, and taro porridge.
All the dishes were created to achieve a balance between taste and nutrition, the company says, because customers have become increasingly aware of food safety and nutrition.