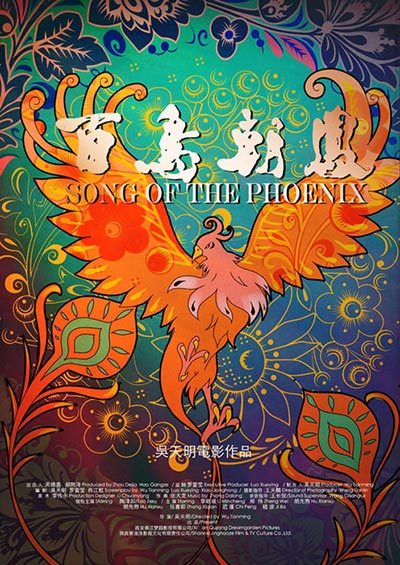 A poster for Wu Tianming's film Song of the Phoenix. [Photo/Mtime.com]

A film producer's public stunt last Thursday has helped a floundering art-house film come back to life and perform extraordinarily at the box office over the weekend.

Fang Li, a producer of Wu Tianming's posthumous film Song of the Phoenix, kneeled down in an online broadcast, crying and begging Chinese theater owners for more showtime. This stunning move caused both controversy and sympathy for Chinese art-house films.

With the market dominance of rival Hollywood superhero flick Captain America: Civil War, Song of the Phoenix earned less than 4 million yuan ($613,412) during the week after its debut. But Fang's kneel-down helped the film gained more interest and showtime arrangements nationwide. Its box office earnings had soared to 30 million yuan by Monday afternoon.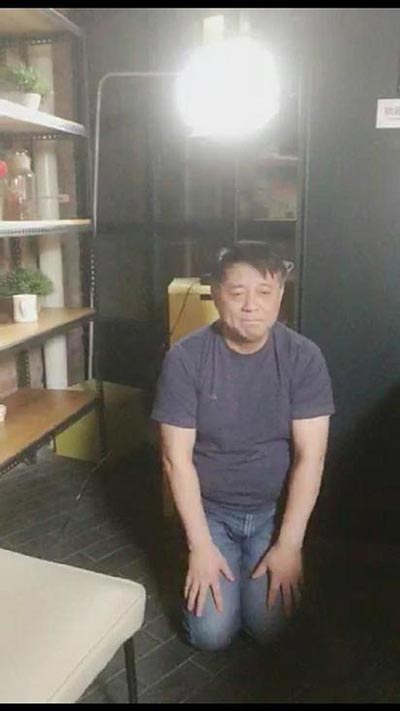 Fang Li, a producer of Wu Tianming's posthumous film Song of the Phoenix, kneels down in an online broadcast, begging theater owners for more showtime for the critically-applauded film. [Photo/China.org.cn]
"This is a miracle," said Wu Yanyan, daughter of Wu Tianming -- a veteran film master who also nurtured the fifth generation of Chinese filmmakers, such as Zhang Yimou, Chen Kaige, Huang Jianxin and others. Song of the Phoenix is Wu's last masterpiece and tells the story of the master-and-apprentice relationship of two suona folk artists.
Industry insiders said that before Fang's kneel-down the best expectation for the film's box office gross was around 5 million yuan. Now the prediction has been raised to more than 40 million yuan. "More and more people came to see the film after his kneel-down, which made headlines," Yu Chao, a Beijing theater manager said.
This film also received great reviews from moviegoers and critics, and its score on China's movie rating site Douban.com currently stands at 8.3/10.
But some observers said the kneel-down won't change the harsh reality of China's art-house film industry and that Fang's action was a bad example.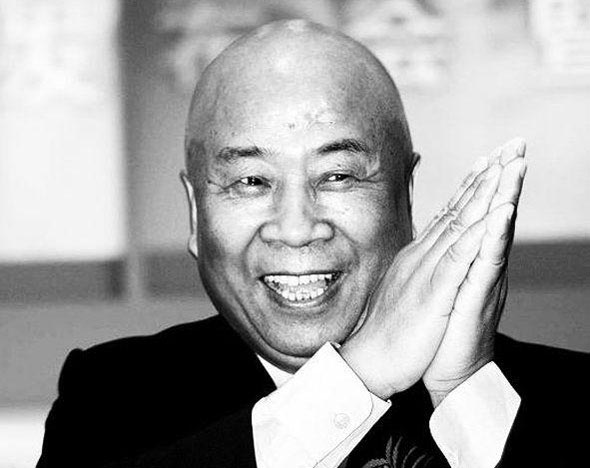 Wu Tianming. [File photo]
"In appearance, Fang's kneel-down is effective," said Shi Chuan, vice president of Shanghai Film Association. "But any unusual behavior outside the market rules isn't good for the market's development and growth. Today Fang kneels down, tomorrow someone may play more tragic cards such as writing a blood letter, then who will abide by the market rules?"
Fang Li later responded and explained his kneel-down is to pay sincere tribute to a film giant. "I just hope more audiences will come to see the last great film by Wu Tianming, which will fulfill the late director's last wish," he said.
Director Jia Zhangke also said in Cannes that he believed Fang was actually showing his love for Wu and that Chinese art films should not just rely on the state's subventions, but also on the establishment of a complete industrial system, which will "allow art films not only to reach a larger audience, but also to promote their commercialization."
Related:
China should establish complete industrial system to promote development of art films: Jia Zhangke