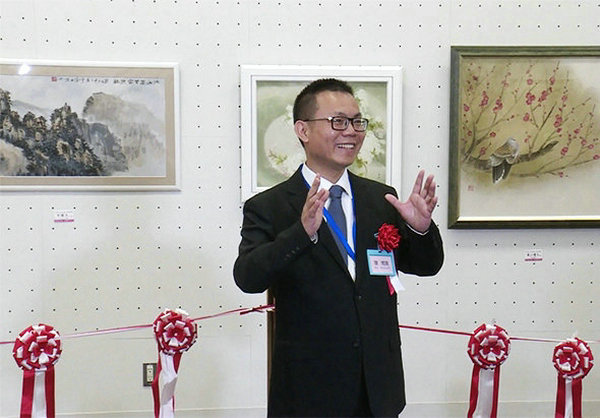 Chen Nanzhang gives a speech at the exhibition in Tokyo, May 12, 2016. [Photo/cri.cn]
A joint exhibition of 50 Chinese and Japanese calligraphy and ink painting works went on show in Tokyo recently. Some 100 artists and officials from both countries were present for the exhibition.
"The theme of the exhibition is 'Diversity in Harmony'. Though the calligraphy, paintings and sculptures from the two nations may look different, they clearly have the same root," said Chen Nanzhang, member of the Chinese artists' delegation to Japan.
"China's ink painting and calligraphy have a large influence on the arts in the whole world. Chinese and Japanese works all belong to the oriental school, yet the style varies with different artists,' a Japanese artist said.
The exhibition aims to deepen the cultural exchange between the two nations.