Tasty figs get new attention on China's plates, farms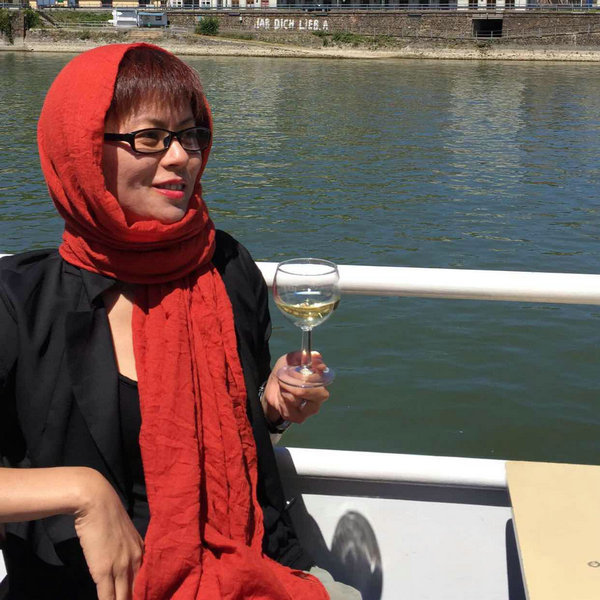 Ma Huiqin believes the fruit will be planted in more areas in China. [Photo provided to China Daily]
Professor Ma Huiqin is a well-known figure in Chinese wine circles. The expert from China Agricultural University in Beijing hosts regular grape and wine workshops, and she has a formal position with the Ningxia Bureau of Grape Industry Development.
But her secret passion may be another fruit.
"You like figs?" she says after a recent wine tasting. "You must come to see my fig greenhouses. I have amazing figs!"
I was amazed to learn there were fig greenhouses in the Beijing suburbs, but I probably shouldn't have been.
Figs are appearing on more and more elegant plates in China's restaurants-both for their sweetness and eye appeal. Some European chefs, for example, combine figs and fennel with pork or fish to give dishes a smooth, sweet-savory finish.
The attraction for Ma, however, is rooted in a tradition much older: The Silk Road. While fresh figs are a seasonal delicacy that don't keep well, travelers on the ancient network, however, appreciated how tasty dried figs could be. The trade in Mediterranean and Middle East figs has boomed ever since. Turkey is the world's largest producer of dried fruits such as figs.
"China has two major fig-growing regions, Shandong and Sichuan," she says. But when a colleague noted that Uygur farmers in western China grew and liked the fruits, she says, she realized that figs could be big in China.
"Our country imports a lot of figs now," she says, "but maybe in the future we won't have to."
Figs, called wu hua guo in Chinese, have been known in China for "hundreds and hundreds of years," writes Jacqueline M. Newman in a 2008 article for Flavor and Fortune, a journal dedicated to the art and science of Chinese cuisine.
"The Chinese cook with them when fresh, and Cantonese people adore adding dried ones to soups and stews for taste and for fitness. The Greeks and Romans thought the same."
Newman observes that Chinese traditional medicine doctors have used different wild figs for many centuries: "They believe this fruit invigorates the spleen, moistens the bowels, induces urination, etc. They know that the fruit enters the spleen, stomach, and intestinal channels, and is good to use when treating dry sore throats and coughs."