Glass Class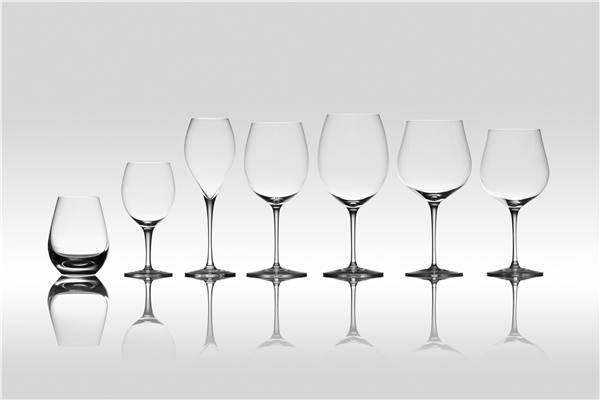 Red wines are traditionally served in bigbowled glasses curved to capture the 'nose'. Experts say that you will have a better drinking experience if you use a glass made for the kind of wine you are drinking. Provided To China Daily
Wine drinkers can learn about and appreciate wines better by selecting the right receptacle. Mike Peters reports.
This story starts with a splash.
While sampling reds at a wine-tasting last week, I gave my glass a good swirl to release the aroma, as one does, and suddenly there was a red spot on my white shirt.
It wasn't the first time.
I decided I needed a lesson in proper swirling - or more credit at my dry cleaners. When I asked a few experts, however, I got a lesson in choosing wine glasses.
"If you buy a 'wine glass' at a department store," says wine dealer Michael Harris in Shanghai, "you usually get a one-glass-fits-all design, or even a stemmed water glass. You will have a better drinking experience if you use a glass made for the kind of wine you are drinking."
The pros at Berry Bros. & Rudd, the British emporium founded in 1698 and suppliers to the royal family since the reign of King George III, say that "tulip-shaped or inward-curving glasses allow you to swirl, tilt and get at the bouquet effectively, improving your ability to appreciate the wine.
"The extent to which a wine releases its aromas," they add on the company website, "depends on the shape of the glass."
Learning the differences is easy through knowledgeable wine vendors and wine clubs such as BBR in Hong Kong and Signature Wine in Beijing. Clubs offer members regular delivery of select wines by subscription, wine education and wine-related products like quality glassware.
While many glass shapes are classics based on years of tradition, there are occasional innovations.