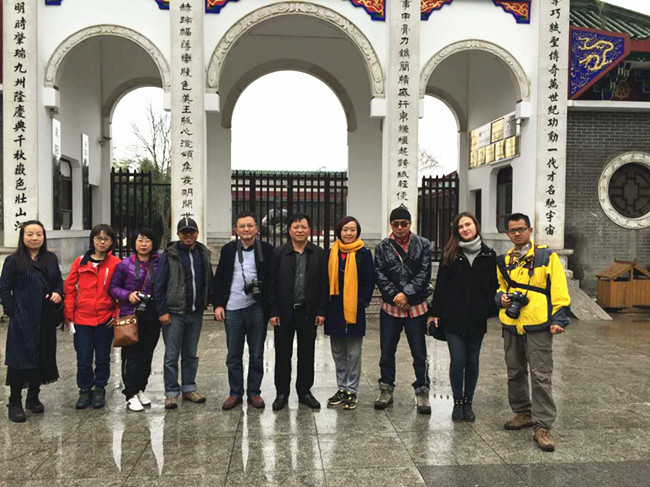 Great Seed set up a team of scholars, artists, journalists and videophotographers to explore Chinese traditional papermaking technique. [Photo provided to chinadaily.com.cn]
Later they arrived at Tengchong in Yunnan province to visit the Gaoligong hand-made paper museum and oiled paper umbrellas workshops. The third stop was to explore the ancient technique of Bapi papermaking in Shiqiao Village in Danzhai County, Guizhou province. After that, the team moved to explore the ancient crafts of handmade paper in Tantou township in Hunan province. The team made its final stop in Leiyang.
The video series focuses on traditional craftsmanship in Chinese papermaking, the role and preservation of ancient papermaking technology in the digital age, as well as the innovation and artistry of hand-made paper. The bilingual documentary series is being edited at present. It may make its debut at the end of November on chinadaily.com.cn as well as the official website of Great Seed.
Great Seed founder Deng Jiawen said she wished more people, especially the young generation, would pay more attention to traditional papermaking through the video series and make more intangible cultural heritages engaging in daily life.