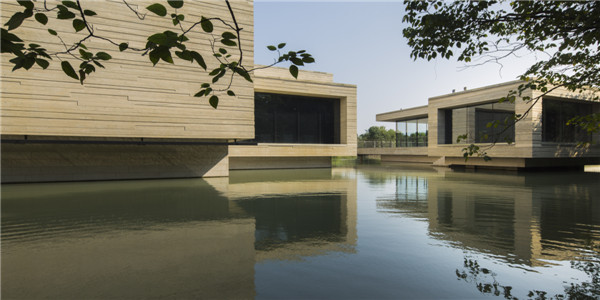 Mu Xin Museum in Wuzhen, Zhejiang province, is a tribute to a Chinese master of art and literature. [Photo provided to China Daily]
The late Chinese artist, author and poet Mu Xin, who lived in New York for more than two decades, is largely unknown to young Chinese.
And, in a bid to preserve his legacy in the country, a museum named after him was opened on Sunday in his hometown Wuzhen in East China's Zhejiang province.
Mu's water and ink paintings were collected by the British Museum, Yale University and Harvard University Art Gallery, and some of his works are with private art collectors in the United States.
Many of his books have been published in Chinese and Englsih since his death in 2011.
"He digested the knowledge of masters both from the West and East," says Chen Danqing, director of Mu Xin Museum.
Mu was Chen's longtime friend and mentor.