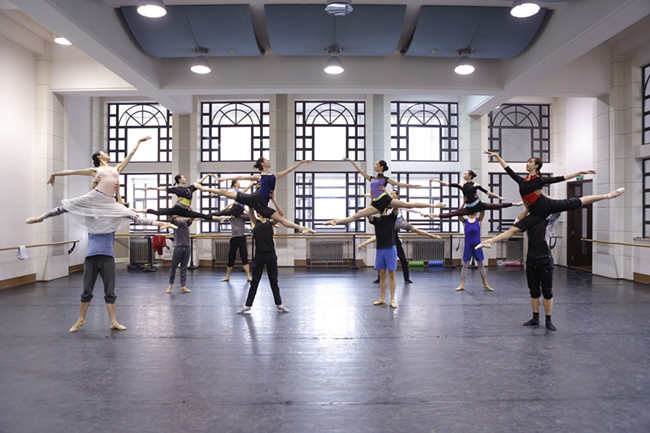 Dancers from National Ballet of China have a rehearsal of syphonic ballet Four Seasons before the ballet season. [Photo provided to chinadaily.com.cn] 
Four Seasons and The Yellow River
Dancers from National Ballet of China
Symphonic ballet Four Seasons by the National Ballet of China will make its debut in Beijing. Through elegant body language, the show reflects the strength of characters of the traditional Chinese four men of noble character in the plant kingdom, plum blossom, orchid, bamboo and chrysanthemum flower, with the incidental music of Antonio Lucio Vivaldi's symphonic Four Seasons.
In addition, dancers from the National Ballet of China will also perform classic Chinese symphonic ballet The Yellow River.
If you go:
7:30 pm, December 12-13.
Tianqiao Theater. No. 30, Beiweilu Street, Xicheng District, Beijing.
Tel: 010 - 83156338/39