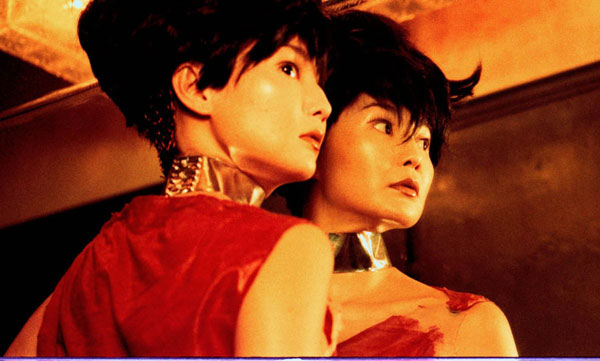 2046 is one of Wong Kar-wai's best-known films. It features a star-studded cast, including Hong Kong actress Maggie Cheung. [Photo/China Daily]
"So this is technically the first time some of my films are being screened on the mainland. I consider myself a newcomer here."
The 56-year-old takes his time with productions. He finished only 11 films between 1988 and 2013. While a typical shoot takes three months, Wong's take three or four years.
South Korean media report Wong had his assistants hide Song Hye-kyo's passport during the filming of The Grandmaster, a biopic of kung fu icon Yip Man, for fear the Korean star may quit because of delays.
Despite his reputation for being difficult to deal with, Wong has worked with many A-listers-Hong Kong's Tony Leung Chiu-wai, singer-actor Leslie Cheung and 2004 Cannes best actress-winner Maggie Cheung.
The director allegedly has a "weird" habit of showing up on set with only about 20 lines on a single piece of paper and keeping actors in the dark about their roles until filming has finished, domestic film news websites quote sources close to crews as saying.
Wong cites Einstein's theory of relativity in defense of his "procrastination".
"Filming speeds are relative," Ifeng.com quoted him as saying.
"Different films have different rhythms. I just pick the right rhythms for my films."
He says he's not slow but rather "very careful". He disagrees with the showbiz piety that time is money.
"Money can buy many things-but not time," he says.
"My bosses always asked me when I could hand in the script when I was a screenwriter. Producers ask me every day when I can finish filming as a director. But rushing makes me anxious."