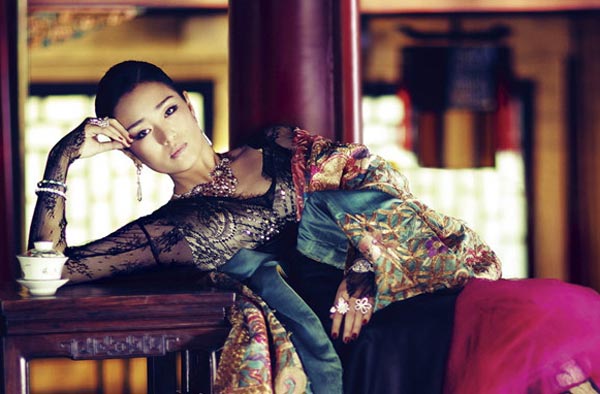 Chinese actress Gong Li will head the jury for 17th Shanghai International Film Festival. [Photo/xinhuanet.com]
Gong Li  is a participant at Cannes, but next month, she'll have higher profile role at a film festival closer to home.
The Chinese actress will head up the jury at the 17th annual Shanghai Film Festival, which begins June 14. She said she agreed to it reluctantly because she fears she may get too emotional.
"It is a respect to a film, to a piece of art work. However, it can only be given to one person. So when you're judging the award, you feel bad, because I, too, am in the business," she said in a Thursday interview. "So I hope when I'm the president of the jury, I can pull it together and not be so emotional."
Here at Cannes, she won't have to deal with such weighty matters. She is a L'Oreal ambassador and also has a film showing out of competition here.
"Coming Home" reunites her with Chinese director Zhang Yimou, with whom she made some of her most notable films like "Raise the Red Lantern," "The Story of Qiu Ju" and "To Live." Gong plays an amnesia patient whose husband returns home after years of being away in prison.
Gong said it was one of her most challenging roles: "If everyone can relate to this character, then I would have succeeded as an actor, but it was very very hard to portray."
The film premieres at Cannes on Tuesday.