Chen Shu reveals success secrets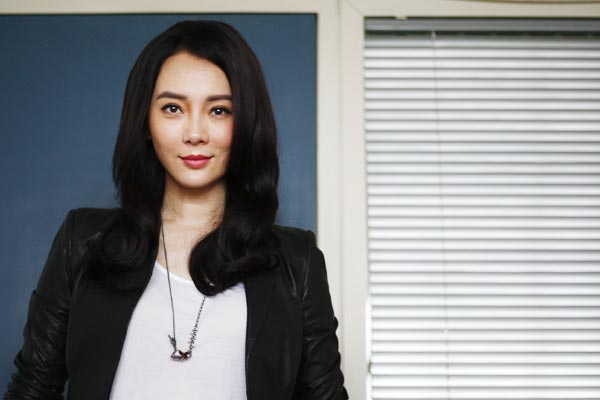 Chen Shu has continued to focus on her acting career after getting married. Kuang Linhua / China Daily
On April 23, one World Book Day event attracted a large crowd. A
tea
m of workers st
art
ed preparing for the event early that morning. The audience played with their cameras, patiently waiting for the event to begin. Despite the hard work and long wait there were few complaints—Chen Shu was about to arrive.
Right on time, she burst onto the stage, an elegant beauty, a sophisticated actress and a confident 36-year-old, with the ability to maintain popularity while keeping a low profile.
She seems to be the happiest woman on the planet, with a healthy work/life balance, having married Chinese-Australian pianist Zhao Yinyin in 2009. Yet she is real and down-to-earth.
After reading Seeing Off, a piece of writing by Taiwan writer and public intellectual Lung Ying-tai, Chen left the stage and walked through the crowd.
Fans followed her, hoping for one last glimpse of the star. Her light smile reminded people of her classic stage and screen roles, such as Bai Liusu in the TV series Love in a Fallen City, which was adapted from Eileen Chang's novel of the same name, and as Jane Eyre in a stage production.