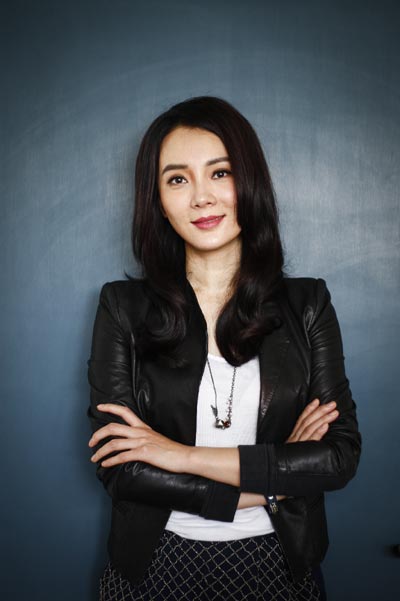 Chen Shu keeps a low profile but still enjoys a great fanbase. Photo provided to China Daily
Chen once wrote about her husband on her blog, writing "after I met you, my life was complete".
She was a workaholic before getting married but now she spends more time with her family.
"I am really lucky to have him because we are more than husband and wife. We are also good friends and share life together," says Chen.
Though family always comes first, Chen is still working hard. Last year she starred in three TV series.
"My husband would complain a little bit but he understands me since I enjoy playing those characters," she says. "I will have less work this year and go on vacation with him."
Unlike some actresses who withdraw from the limelight after getting married, Chen wants to continue to grow her career.
"I grew up there (onstage). The light, the smell, everything is so natural to me," says Chen, whose father was a dancer and choreographer and mother a musician.