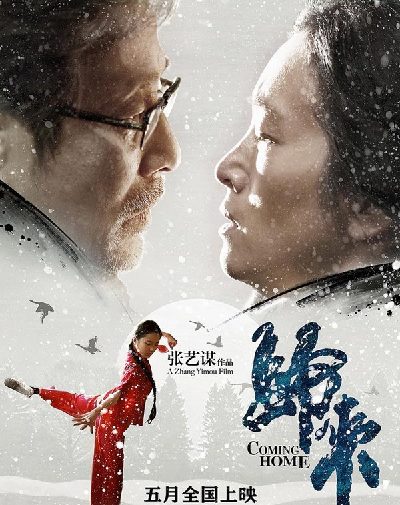 Chinese director Zhang Yimou's new movie "Coming Home," starring Chen Daoming and Gong Li, will hit the big screen in May, 2014. The movie is based on a novel by Yan Geling and tells a story about a husband returning home to his wife, both physically and emotionally, after serving time in prison. [Photo/news.cn/ent]
This promotional video released on May 8th shows actress
Gong Li
 discussing her role in the upcoming
film
"Coming Home".
It's a film about a family before and after the "cultural revolution" (1966-76). Her co-star is Chinese actor Chen Doming. Chen plays the role of Lu Yanshi, husband of Feng Wanyu (Gong Li). Gong says it was the most difficult role she's ever played, the most challenging part of which was acting out scenes of Feng's contact with others after she gets amnesia. She'll leave it up to audiences to judge whether she acted it well or not.
Film director Zhang Yimou appears in the video, praising Gong's acting skills. He claims that she's great not only because she acts well but because she is patient. She can perform emotional scenes repeatedly without complaining. Moreover, Zhang adds that Gong respects the people who star with her.
Gong's co-star in the film Chen Daoming also expresses his admiration and gratitude to her.