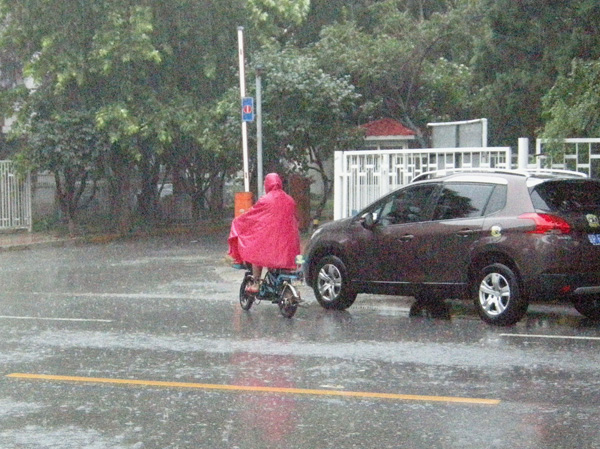 A woman rides a motorcycle on a flooded road in Beijing on July 20, 2016. [Photo/VCG]
Photos and videos showing the continuous heavy rains in Beijing flooded WeChat, a popular messaging app, on Wednesday.
An online video shows a landslide burying a road near Juyongguan Great Wall in northern Beijing, an uploader said.
A lot of photos and videos show wet shoes and clothes, flooded streets and subway stations.
Some people recalled the heavy rains Beijing experienced on July 21, 2012. A man drowned on a flooded road in the city, and tens of people died in landslides in mountainous areas.
Beijing's Meteorological Center issued an orange alert for heavy rain on Wednesday, advising against nonessential travel and to be wary of landslides in mountainous regions.