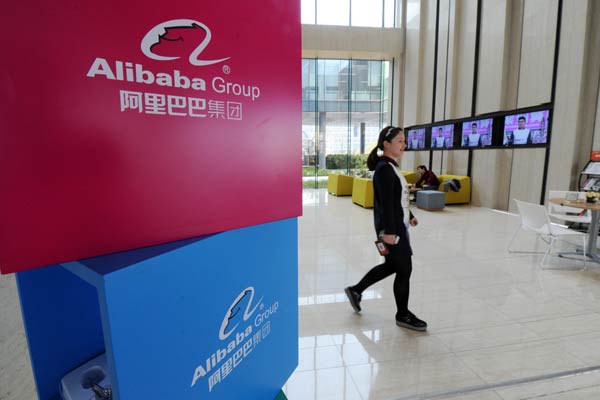 E-commerce giant Alibaba said it will list its shares on the NYSE under the ticker name "BABA".The company filed for a nominal $1 billion initial public offering in early May, but the exact size of the float is expected to be much higher. [Photo/Xinhua]
Alibaba Group has denied allegations made by a New York Times report that claimed that the Chinese e-commerce giant had "political connection" behind it.
Alibaba posted an announcement on Sina Weibo late on Monday, saying that it strongly denies the report that is "simply a self-positioned inference and imagination". It also refuted continuous media stories that "cook up" the company's background.
"We have expressed our appreciation and respect to this era for many times. Here we would like to stress our position again: the only background we have is the market. We didn't have the backgrounds hyped by the outsiders in past; we don't need them now, and will never need them in the future!" it said in the announcement.
"China now can have, or has already had a group of large international enterprises that grow in the market and completely serve the market", it added.
Alilbaba said its press release "strictly" follows the requirements and rules of its prospectus, and the company is legally responsible for it.
Alibaba Group Holding Ltd plans to get listed at New York Stock Exchange in September, which is estimated to be one of the largest IPOs in the world.