2019-03-15
The local government has stepped up development of the industry of sea cucumbers in recent years to help increase fishermen's income. The output of sea cucumbers in Xiapu County reached over 20,000 tons in 2018.
2019-03-12
The local government has prioritized green development in recent years, which now is paying dividends
2019-03-11
Spring tour of Tulou
2019-03-05
Nanyin, originating in Quanzhou, is a musical performing art sung in the Minnan dialect mainly spoken by residents in the southern part of Fujian province.
2019-03-05
Quanzhou, a coastal city in East China's Fujian province, was one of key starting points of the Maritime Silk Road in ancient times and the origin of many overseas Chinese.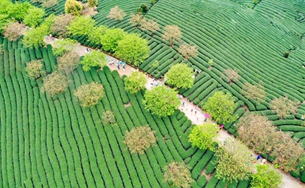 2019-03-04
Braving the spring rain, the 2019 China Zhangping (Yongfu) Cherry Blossom International Marathon staged a successful tournament with passion and diversity in Yongfu town, Zhangping, Fujian province on Mar 3.