2012-06-08
Buddha Jumps over the Wall is one of the most typical cuisines in Fujian. It is made of 18 pricey ingredients, including shark fish, abalone, sea cucumber, ginseng and scallops. All these are simmered together for long hours over slow fire, ensuring the essence has been extracted.
2012-06-08
The rice paste in shrimp soup is a renowned Fujian delicacy for breakfast. To prepare the dish, the cook has to grind rice with water into paste and a prepared rice paste is poured around the rim of an iron boiler and heated until it is dried and then added to a seafood soup.
2012-06-08
An old and famous restaurant that is renowned for the dish of Buddha Jumps over the Wall and other Fuzhou dishes.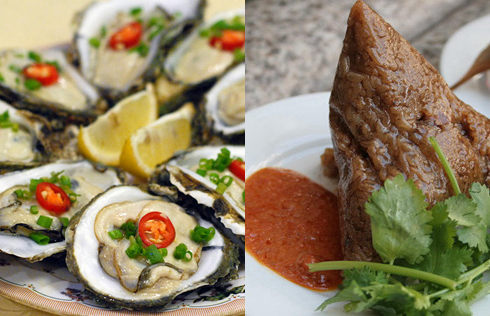 2012-06-08
With the BRICS Business Forum on in coastal Xiamen, East China's Fujian province, here's a reminder of the city's signature foods that attendees will be tucking into. From fried oysters and satay noodles to wontons and local worm jelly, get ready for a mouthwatering list!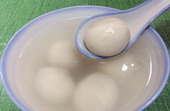 2012-06-08
Yuanxiao is a traditional Chinese festival item. Chinese custom calls for people to have some yuanxiao on the Lantern Festival to celebrate the family reunion and wish for good luck.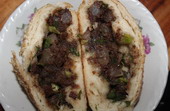 2012-06-08
This is a famous traditional Fuzhou snack with a several-hundred-year history, that is usually served around the household during the Spring Festival in Fujian province.