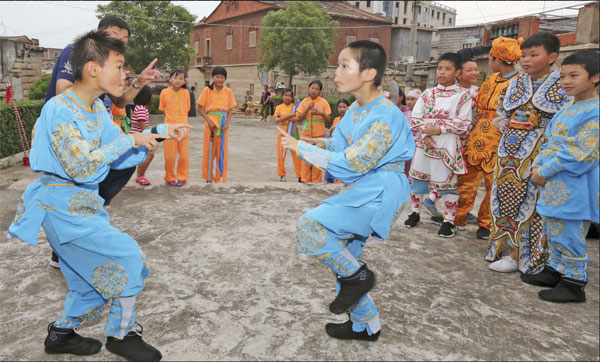 2017-06-23
Gaojia opera has been active for almost 300 years in Fujian province in eastern China. Dating from the Ming Dynasty (1368-1644), the national intangible cultural heritage is the most popular folk theater in the region. Many Gaojia opera performances can still be seen at weddings, funerals and some ceremonial occasions in the region.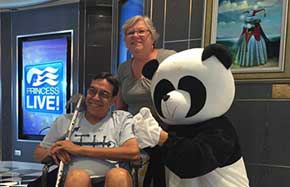 2017-06-19
Approximately 100 Western guests attended a giant panda lecture on the cruise trip Majestic Princess on June 19.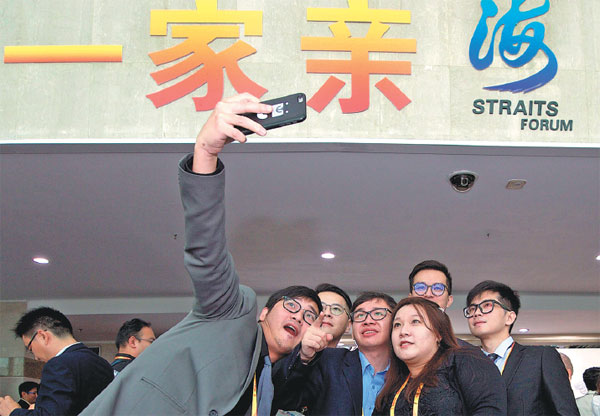 2017-06-19
The ongoing Straits Forum provides more than 2,600 jobs, 600 internships and about 3,100 startup opportunities for young people from Taiwan, according to officials.
2017-06-17
After years of separation from his wife and young daughter in Taiwan, Hou Yen-chin, 36, owner of a china porcelain shop, finally had his family travel across the Taiwan Straits to join him in Xiamen, Fujian province, this year.
2017-06-16
An episode of the famous travel-reality show Lucky Tour Group, which finished shooting in Pingtan, Fujian province last year, is scheduled to be broadcast on Southeast TV on the evening of June 18.
2017-06-16
Fujian Museum in Fuzhou held an exhibition displaying exemplary traditional handicrafts on June 10 in celebration of China's Cultural and Natural Heritage Day.