During the year 2014, we witnessed several influential biennales which inspired our thoughts on art and life. For the year 2015, some major biennales are scheduled to come on stage, which will bring us visual enjoyment, such as Singapore Biennale, Venice Biennale, Sharjah Biennial and Beijing International Art Biennale.
1. Beijing International Art Biennale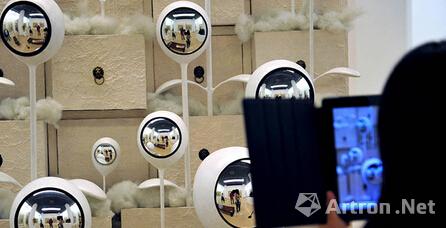 [Photo/Artron.net]
Time: Sept 2015
Theme: Memory and Dream
The biennale has been successfully held for five sessions since 2003, and is honored as "Chinese pivot for the contemporary international paintings and sculptures" by foreign artists. The sixth biennale is going to collect artworks which are impressive, like memories, and magical, like dreams. It aims to link up people's memories and dreams worldwide with art, and sets up a bridge between the East and West, the traditional and modern world.