The exhibition Secret Signs: Calligraphy in Chinese Contemporary Art is now underway at the Deichtorhallen in Hamburg, Germany and will run through Feb 8. On display are more than 100 compositions in various media by about 35 artists. Works include calligraphy, photography, video, installation, and sculpture.
The Chinese writing system is over 3,000 years old and has existed in almost unaltered for over 2,000 years. It is a phenomenon that is unique throughout the entire world. The exhibition shows that, from the 1980s to the present, Chinese artists have posed the question of a Chinese identity through writing.
The Deichtorhallen is holding the show in cooperation with Museum M+ in Hong Kong and the Sigg Collection housed there. The exhibition is also a part of the China Time Hamburg 2014, an initiative of the Hamburg Senate. Established in 2006, this biannual series of events presents Hamburg's focus on China, which is outstanding in Europe, to a broad audience.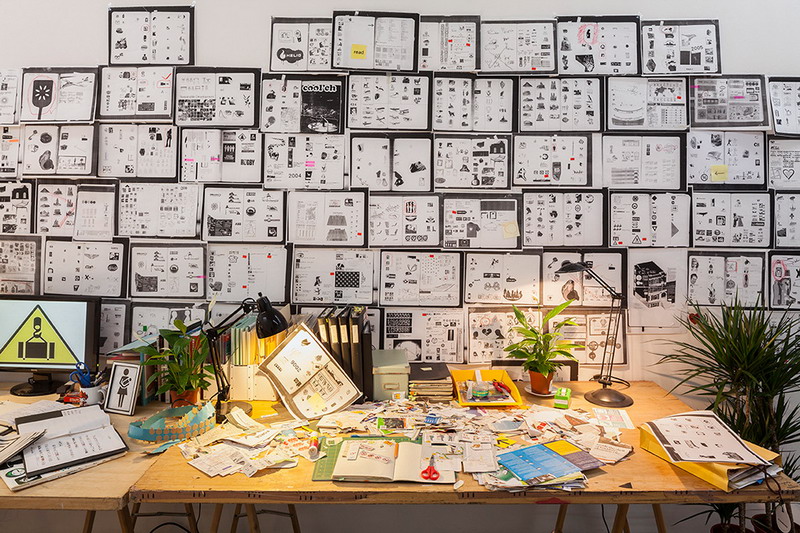 Xu Bing, Book from the Ground, From 2003 hitherto. [Photo/cafa.com.cn]