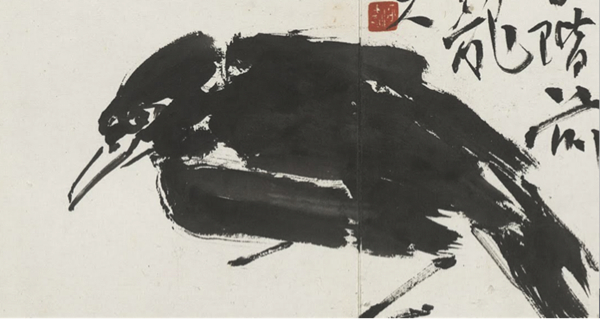 Google's online art platform presents works ranging from 3,000-year-old Chinese relics to traditional Chinese paintings and contemporary art. Photo provided to China Daily
Google's online art platform is gaining popularity among Chinese art museums and galleries, as museum directors consider digitalization as the future trend of museums.
"The younger generation has no interest in spending several hours visiting museums and galleries. They go to the museum only if they are charmed by artworks they see online or via apps," says Gao Peng, director of Today Art Museum.
Known for Chinese contemporary art, Gao's museum has offered 17 exhibitions for the Google Art Project. Most are big names in the Chinese contemporary art world; Xu Bing's installation Phoenix, for example, can be seen up-close in high-resolution images.
Gao said Google provides technology and the online platform free, and the museum finishes the work of data collection and image-taking. All the artworks are uploaded with the authorization of their owners as well as the artists.
Today Art Museum spends near 1 million yuan ($162,946) on curation every year. With the digitalization, Gao says, it wants to cultivate online curators in the future.
As the only museum from an art college, the Art Museum of China Academy of Art put online three exhibitions. One is a collected show that includes works of Pan Tianshou, Lin Fengmian and Li Keran, outstanding master painters of traditional Chinese painting and modern art.
Xia Shangzhou, media specialist at the museum, said the academy will put its graduates' works online via Google's platform, a good way for their students to present their works to audiences across the world at a low cost.
For Chinese relics of great treasures that have not been allowed to be shipped and shown outside China, digitalization offers vital exposure to a world audiences. For example, the bronze standing statue and a bronze mask from Sanxindui Museum are on international show online for the first time, with a 3-D view. Global users can tour the museum online as if they were physically strolling there. It's only a matter of clicking a mouse to see more than 100 cultural relics.
Although people across the world have access to this large-scale feast of Chinese art, Chinese users will struggle to have stable access to Google. The Google Culture Institute's Sood says it is committed to showing Chinese art to the world.
"Our aim is to give more people access to cultural riches. We encourage more partners to engage with a world audience, " he says.