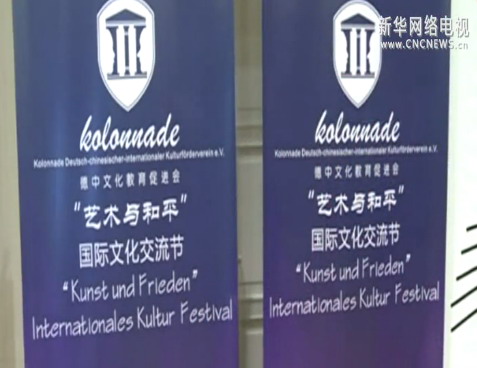 [Photo/cncnews.cn]
The second "Art and Peace" international culture festival concluded on Tuesday in southern German city of Hammelburg.
Starting on Aug. 25, the festival is made up of music masters' class, writers forum, exhibition of Chinese painting and calligraphy, Chinese tea performance and concert, according to Kolonnade German-Chinese culture promotion club, the event organizer.
More than 50 artists and distinguished guests from China, Poland and Germany were invited to attend the festival.
"Having Chinese and German artists to perform arts together is a great thing," the club's executive director Fu Qiong said.
Writer Akbar Majit from Chinese Writers Magazine participated in the festival for the second time and described the event as "very meaningful."
"Cultural exchange will enhance the communication between people from China and Germany, which will further consolidate the friendship between two countries," he said.
The third "Art and Peace" international culture festival is scheduled to take place from July 21 to July 31 in 2015.