An exhibition on the culture of the Zhuang ethnic group is underway at Zhejiang Provincial Museum in Hangzhou. More than 170 Zhuang artifacts from different historical periods illustrate the Zhuang people's unique culture in terms of production, dwellings, diet, clothing and festivals.
The exhibition runs through Oct. 26.
The Zhuang ethnic minority is China's largest minority group (In 2010, it numbered 16.92 million people). Most of the Zhuang people live in Southwest China's Guangxi Zhuang autonomous region. Others are scattered in places shared by other ethnic groups such as the Han, Yao, Miao, Dong, Mulao, Maonan and Shui.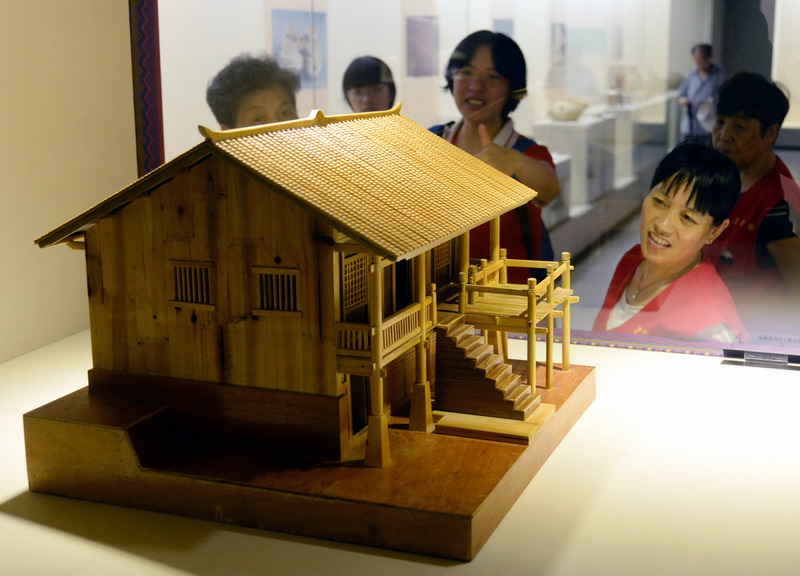 Visitors look at a model of a Zhuang folk house. [Photo by Shi Jianxue/asianewsphoto.com]