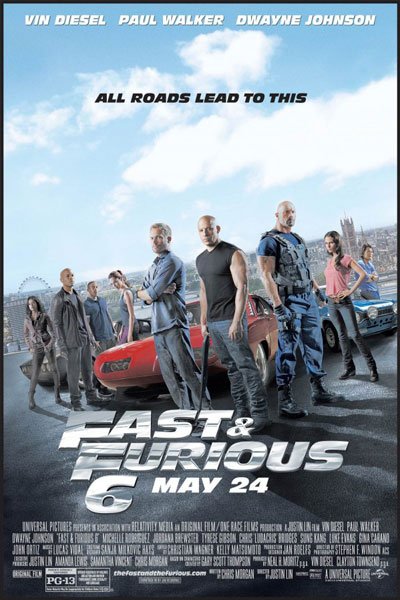 A poster of Fast and Furious 6 (2013). A British man is arrested for pirating the movie and loading it onto the web. [Photo/ movieinsider]
A man who secretly recorded the film "Fast and Furious 6" in the UK has been sentenced to almost three years in prison.
25-year-old Prillip Danks reportedly cost Universal Pictures millions of dollars, in lost revenue after he loaded it onto the web.
He had visited a showing of the film on its release date and his pirated copy was downloaded over 700,000 times.
Danks sold copies of his recorded version via Facebook making thousands of pounds in the process.