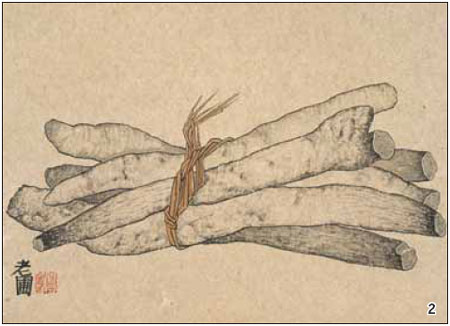 Chinese yam.
After that Lao Pu regularly visited his tutor by walking some 50 kilometers between his village and Beijing.
His painstaking efforts paid off when he was admitted to the China Central Academy of Fine Arts in Beijing in the late 1970s.
Lao Pu said never lost his love of rustic life. That is why he portrays the humble things produced by country folks - pumpkins, corn, radishes, bean pods, lotus roots and seeds, watermelons, sweet potatoes and pears.
"I want to devote my whole life to portraying the living things from farms because they always bring me a sweet memory of my childhood," Lao Pu said.
"We should be grateful for these humble things because they feed a whole country and a whole world," he added.
Lao Pu's works are also an expression of his unique understanding of humanity and nature.
He has a Buddhist attitude towards nature, thinking everything is equal - whether it is a human being, an animal, a plant or a stone.