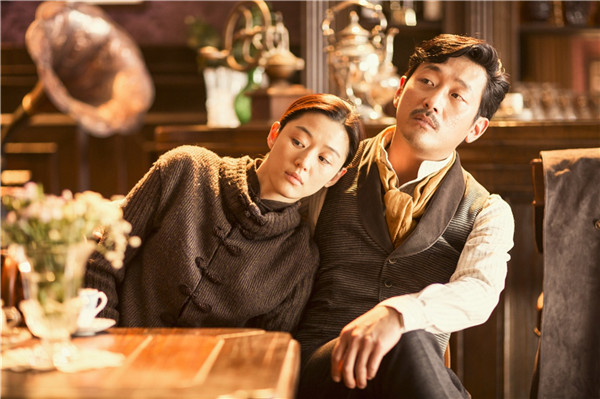 South Korean movie Assassination will hit mainland cinemas on Sept 17. [Photo provided to China Daily]
That record convinced investors to fund a $16 million budget.
The crew spent seven months to build a department store in the Shanghai park and took 24 days to shoot its major scenes featuring Seoul (where the assassination takes place) and Shanghai (which housed the exiled provisional Korean government).
The crew also traveled to Jiaxing, Zhejiang province, to shoot footage featuring the government in exile.
Jun, the lead actress, told South Korean media in an earlier interview that the filming experience in Chinese film studios was like traveling back to the turbulent period.
Jun, a screen goddess to many Chinese fans since her romantic comedy My Sassy Girl (2001), and award-winning actors Lee and Ha highlight the all-star cast.
Lee reveals that he has watched a series of documentaries to learn about the history and studied spoken Japanese for two months.
Jun was absent during the Beijing promotional tour because of her pregnancy, but the whirlwind enthusiasm generated by the two actors seems to foreshadow an optimistic market future in China.