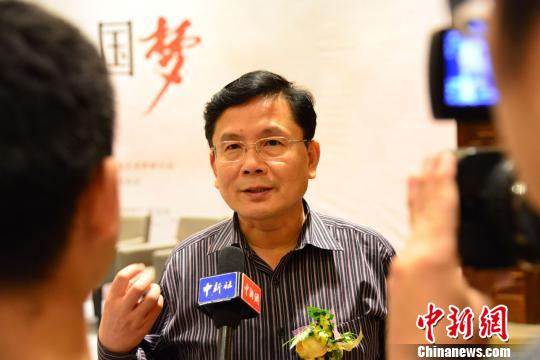 [Photo/Chinanews.com]
Celebrated poet Wang Guozhen died of liver cancer at the age of 59 on Sunday, one month before his latest anthology of poems was to be published, according to Beijing News.
Born in 1956 and a graduate of Jinan University in Guangzhou, where he majored in literature, Wang kicked off his poetry career in 1985, when his works were frequently posted in newspapers and magazines.
His books sold so well in 1990 that the people in the publishing business called it "The year of Wang Guozhen". The following decade witnessed an astonishing output of over 50 books.
His works such as Going the Distance and Beyond Yourself have influenced a large number of readers born in the 60s and 70s and some of his poems are still often quoted by celebrities and writers.
During a speech at the 2013 APEC CEO Summit in Indonesia, Chinese President Xi Jinping quoted a sentence from Wang's poem, saying "There is no mountain higher than man, and no road longer than his feet", to emphasize China's determination regarding economic reform, which made Wang's works more popular.
The poet's demise has started heated discussions online, mostly about memories of his poems, nostalgia for the golden age of poetry and the importance of this art form in the present day.