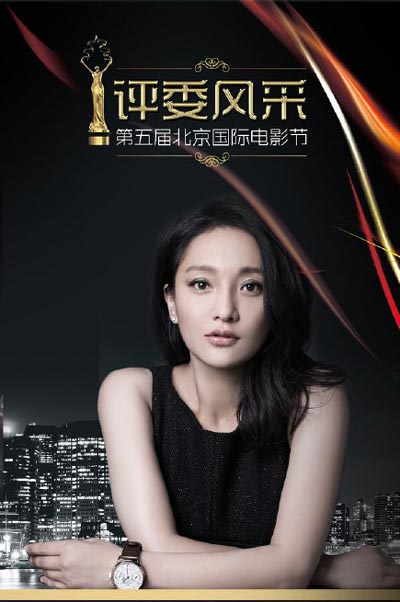 Chinese actress Zhou Xun will judge at the 5th Beijing International Film Festival. [Photo/Sina Weibo]
The 5th Beijing International Film Festival, to be held on April 16 to 23, has attracted 930 movies from across the globe to compete for the Tiantan Award, organizers said.
The participating films are from 90 countries and regions. In addition, 1,531 films from 103 countries and regions have registered for Beijing Film Panorama, an event during the festival.
Famous French director Luc Besson will chair the jury of Tiantan Award, which also includes US Robert Mark Kamen, South Korean auteur Kim Ki-duk, Brazilian director Fernando Meirelles, Russia's Fyodor Bondarchuk, Peter Chan from Hong Hong and Chinese actress Zhou Xun.
The Tiantan Award includes ten awards, such as Best Feature Film, Best Director, Best Actor, Best Actress and Best Music.
The opening and closing ceremonies of the festival will be held at the scenic Yanqi Lake on the outskirts of Beijing, where the APEC meetings were held last year.
Film forums, debut of new films, and other activities will be organized during the annual film festival.
Related:
Big names in film to attend the 5th BIFF
More Chinese film companies tap into Hollywood