Posh spice judges the International Woolmark Prize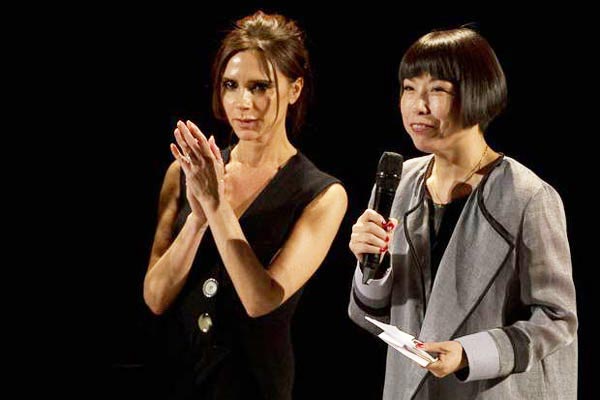 Award winning: Victoria Beckham and editor-in-chief for Vogue China, Angelica Cheung. [Photo/Agencies]
Former 'Spice Girl'-turned fashion designer Victoria Beckham has turned out here in Beijing to judge the International Woolmark Prize.
Beckham helped deliver the award to American designer Marcia Patmos.
The Woolmark Prize is considered a prestigious award in the fashion industry.
Past winners include designers Yves Saint Laurent and Karl Lagerfeld.
Related:
Lisbon Fashion Week fall/winter