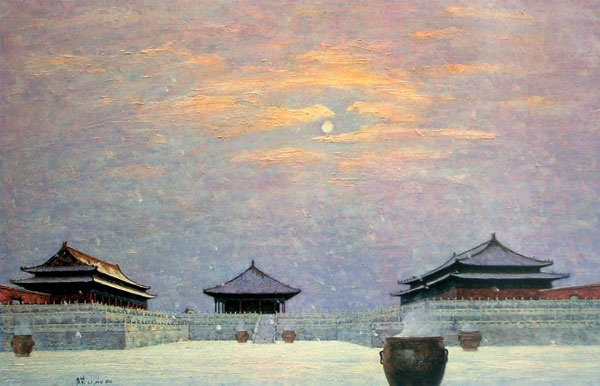 [Photo provided to chinadaily.com.cn]
Li Xiushi has been devoted to the oil painting for six decades, ever since he graduated from the Beijing-based Central Academy of Fine Arts in 1961. A student of the celebrated painter Dong Xiwen (1914-73), he has explored incorporating the techniques of traditional ink-and-wash painting into the realm of oil painting.
His solo exhibition, titled Single Line and Full Color, now at the Sun Yat-sen Memorial Hall, Taipei, traces how he has established an art vocabulary of his own. A display of 54 paintings, drawings and sketches on one hand demonstrate the brush strokes of Chinese painting including cun (wrinkles) and dian (dabs). Meanwhile they show how he draws inspiration from Impressionism in applying colors.
The exhibition runs until March 26, and will travel to Taichung (March 30-April 10), Tainan (April 22-28) and Kaohsiung (May 8-17).